Is the Bottom In? CNBC's Jim Cramer Predicts Big Drop for Bitcoin
In a recent episode of CNBC's Squawk on the Street, renowned financial expert Jim Cramer made a bold prediction: Bitcoin (BTC) is about to experience a significant downturn. This statement has left many wondering if the cryptocurrency has hit rock bottom.
It's unclear whether Cramer was referring to the price of Bitcoin itself or if he was addressing the legal troubles of former FTX CEO Sam Bankman-Fried, who is currently facing charges related to alleged financial crimes committed during his time leading the ill-fated exchange.
Regardless, Cramer's bearish stance on Bitcoin is nothing new. He has been skeptical of the cryptocurrency ever since he sold most of his holdings in 2021 following China's crackdown on mining.
Bitcoin is currently trading in the mid-$26,000s, experiencing a nearly 3% drop amid concerns over higher-than-expected US inflation data and the ongoing conflict between Israel and Palestine. The recent break below a month-long uptrend has also contributed to the downward pressure on the cryptocurrency.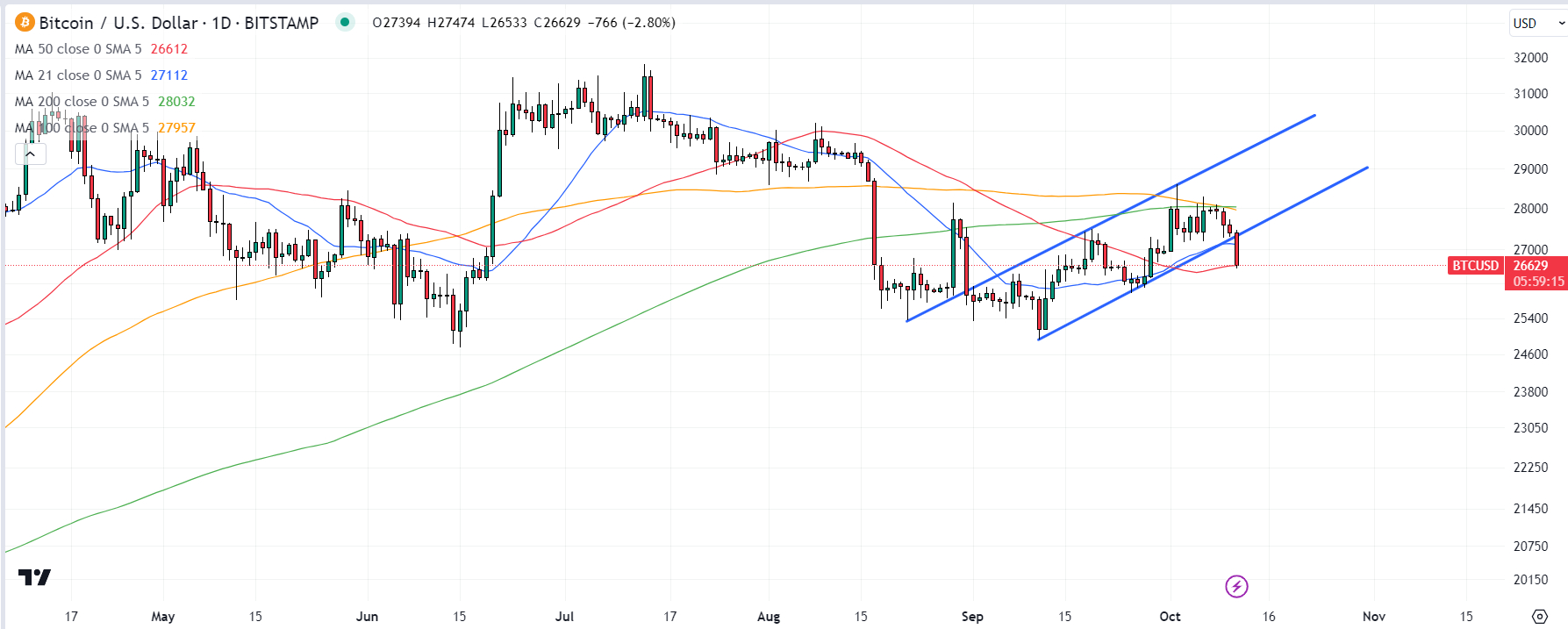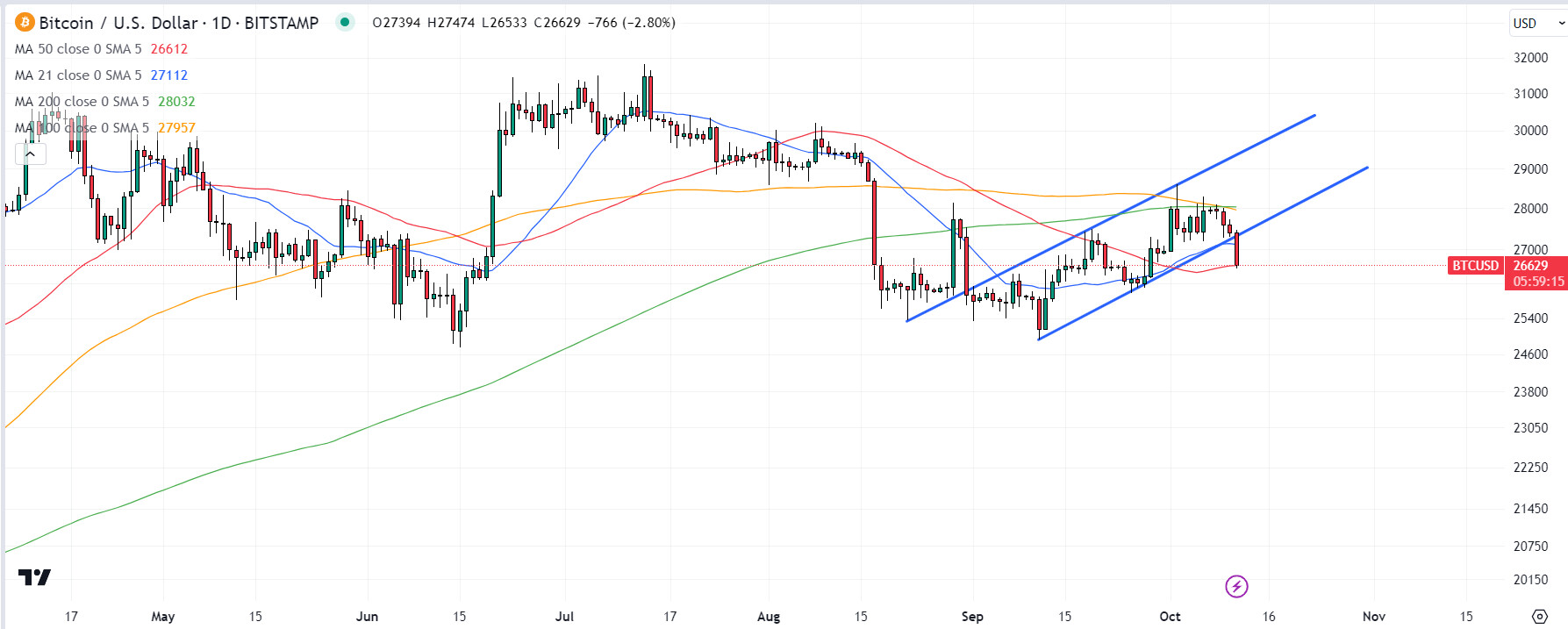 Is Cramer's Bearishness a Sign of the Bottom?
However, some market observers have interpreted Cramer's bearish outlook as a possible indication that Bitcoin has reached its near-term bottom.
This interpretation stems from Cramer's history of making inaccurate market calls, which has turned him into something of a meme. Some now consider his views as a contrarian indicator.
In 2012, Cramer famously advised viewers to divest from Netflix and Hewlett-Packard, but both stocks experienced significant gains of over 100% in the following months.
Similarly, in 2015, he gave buy ratings for Kohl's Corp and Qorvo, both of which subsequently suffered losses.
While Cramer has made his fair share of high-profile mistakes, it's worth noting that he has also made numerous accurate calls throughout his career. It's unclear whether his overall track record is any worse than that of other financial experts.
An inverse Cramer ETF, which seeks to profit from investments that go against his recommendations, has experienced a 6% decline over the past six months.
Therefore, it may not be wise for serious crypto investors to base their decisions solely on Cramer's stance, whether by following his advice or using him as a contrarian indicator.
Editor Notes: Uber Crypto News
Interested in staying up-to-date with the latest news and insights on cryptocurrencies? Check out Uber Crypto News for the most comprehensive coverage of the crypto market. Stay informed and make sound investment decisions with Uber Crypto News.