Elon Musk Secures Crypto Wallet License, Dogecoin Pumps on X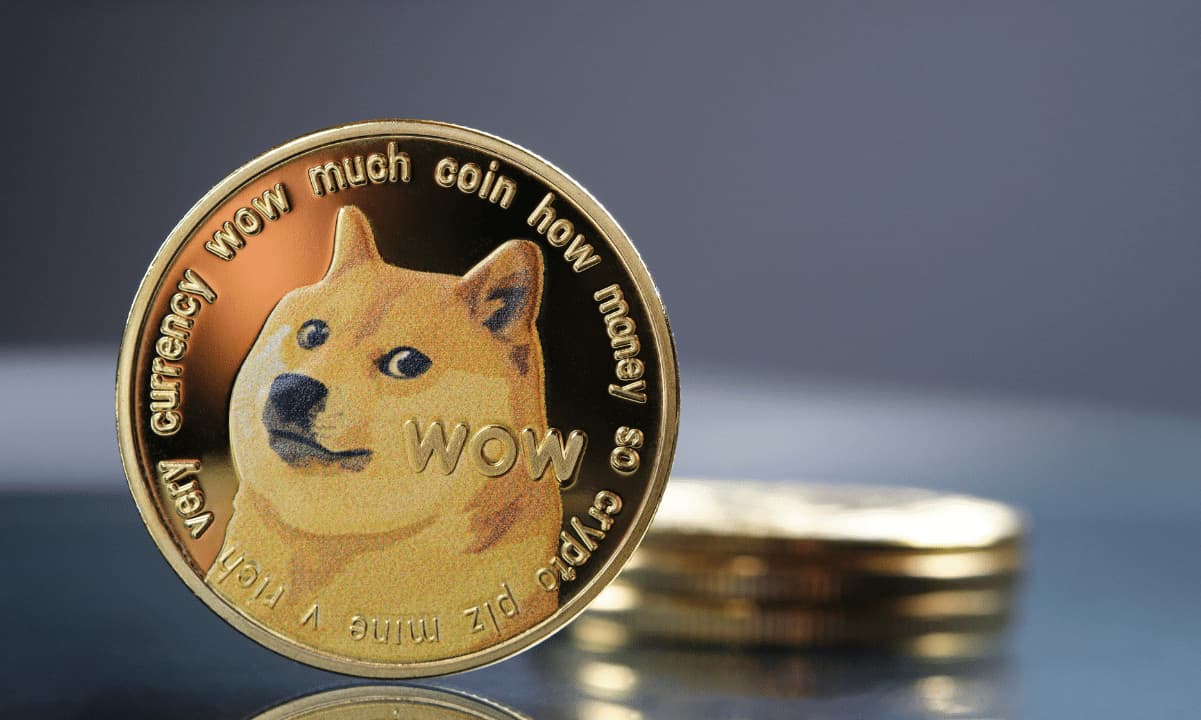 Is Elon Musk going to bring crypto payments to X?
In a Monday filing, the tech billionaire's social media platform secured the Rhode Island Currency Transmission License, which is crucial for offering such services within the state.
What Does This Mean for Dogecoin on X?
The approval, confirmed by the Nationwide Multistate Licensing System (NMLS), comes after X (formerly Twitter) began applying for money transmitter licenses in every required U.S. state last month.
In the United States, money transmitters are a subcategory of money services businesses (MSBs) and help facilitate fund transfers between disparate locations and across international borders.
As peer-to-peer payment technology, cryptocurrencies like Bitcoin (BTC) and Ethereum (ETH) are known for being open, permissionless, and borderless payment systems. They're also a point of casual interest for Elon Musk, who occasionally remarks about the industry and playfully tweets about his favorite cryptocurrency, Dogecoin (DOGE), on his platform.
Specifically, a currency transmission license is required for offering crypto wallet services, which allow users to store, send, and receive digital assets. While anyone can technically own a personal crypto wallet, many may prefer the ease of use and peace of mind that come with custodial wallet solutions.
If X were to implement crypto payments, it would expand on Musk's mission to make X into an "everything app" where users can conduct their "entire financial world."
It would also expand on a growing trend of communications platforms integrating with crypto payment technology, and vice versa. Telegram, for instance, has integrated seamless Bitcoin and USDT payments directly into its messaging app, while Coinbase wallet has now introduced encrypted decentralized messaging.
Dogecoin Price Rises as Musk Makes Waves Again
Like so many Elon Musk-related events, Dogecoin rose 5% to $0.067 at roughly the time that the filing surfaced. Similar price pumps occurred for the memecoin when Elon Musk bought Twitter last year, and when he briefly changed Twitter's bird logo to a picture of a shiba inu.
Shortly after announcing X, Musk subtly added the Dogecoin logo to his Twitter bio, after hiring a graphic designer from MyDoge Inc to create a short video graphic for the platform.
However, today's price increase may be a mere coincidence: Grayscale also won its lawsuit against the SEC, which sent the crypto market rising across the board.
SPECIAL OFFER (Sponsored)
– Binance Free $100 (Exclusive): Use this link to register and receive $100 free and 10% off fees on Binance Futures first month (terms).
– PrimeXBT Special Offer: Use this link to register & enter CRYPTOPOTATO50 code to receive up to $7,000 on your deposits.
Conclusion
Elon Musk's acquisition of the Rhode Island Currency Transmission License for X opens up the possibility of crypto payments being integrated into the platform. This move aligns with Musk's goal of making X an all-in-one financial app. Additionally, the rise in Dogecoin's price coincides with Musk's involvement and interest in the memecoin. Whether this is a direct result of Musk's actions or the overall market sentiment, it's clear that his influence has an impact on cryptocurrency prices.
Editor's Note: Exciting Developments in the Crypto Space
The world of cryptocurrency continues to evolve at a rapid pace. Elon Musk's involvement in securing the crypto wallet license for X is just one example of the growing intersection between technology, finance, and digital assets. To stay updated on the latest news and trends in the crypto market, check out Uber Crypto News.