Cristiano Ronaldo Takes Lie Detector Test for Binance: Mixed Reactions from the Crypto Community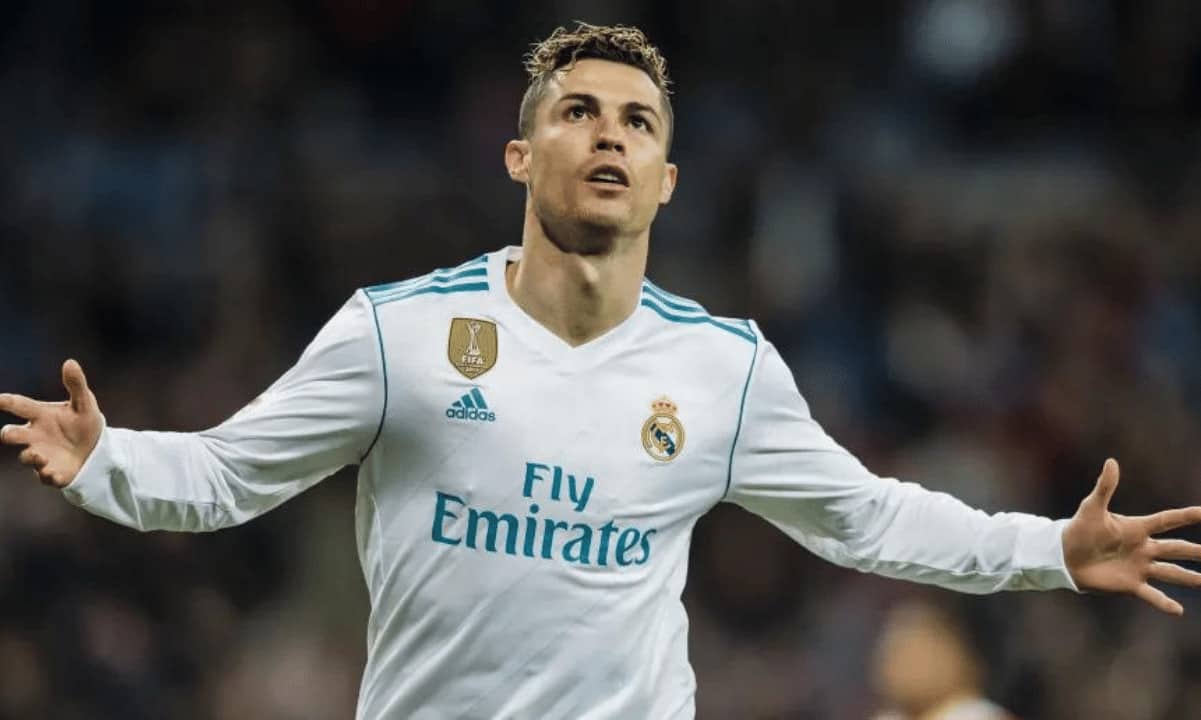 Portuguese soccer legend Cristiano Ronaldo recently underwent a lie detector test for Binance, the world's largest crypto exchange. Ronaldo described it as one of his hardest challenges. The test has sparked mixed reactions and speculation within the crypto community, with many questioning Binance's motivation for subjecting the soccer superstar to such an activity.
Ronaldo's Partnership With Binance
This lie detector test comes just two months after Ronaldo launched his second non-fungible token (NFT) collection, titled "Forever CR7: The GOAT," on Binance. Ronaldo and Binance signed an exclusive multi-year partnership in June 2022 to create NFT collections that would attract Ronaldo's fans to the Web3 space. With five Ballon d'Ors, 850 career goals, and a massive following on social media platforms like Instagram, Ronaldo's endorsement carries significant weight.
In November, Ronaldo released his first NFT collection on Binance called "CR7," featuring seven animated statues with different rarity levels. The new collection showcases Ronaldo's iconic goal-scoring moments throughout his career, including the memorable bicycle kick against Juventus in 2018. Binance CEO Changpeng Zhao (CZ) revealed that users who hold the rarest NFTs from the new collection might have the opportunity to meet and train with Ronaldo in person, with the exchange covering travel and accommodation expenses.
The Lie Detector Test
During the lie detector test, Ronaldo faced a series of probing questions that required a simple "yes" or "no" answer. One of the questions focused on his NFT holdings, to which Ronaldo confirmed that he currently held digital collectibles and had plans to create more in the future. This suggests that the soccer star may release additional NFT collections exclusively on the Binance platform in the coming months.
Ronaldo was also asked if the bicycle kick goal was his best ever, to which he confidently replied in the affirmative. However, to his surprise, the detector machine indicated that he was lying. Ronaldo stood by his assertion that the bicycle kick goal was indeed his best but acknowledged that others might classify goals based on criteria like being the "most difficult" or the "most beautiful."
In terms of his soccer career, Ronaldo was asked if he would still be playing at the highest level in his 40s, to which he simply answered "yes." The machine confirmed the truthfulness of his response, keeping the hopes of Ronaldo's fans alive for witnessing their idol continue to dominate the field well into his 40s.
SPECIAL OFFER (Sponsored)
Binance Free $100 (Exclusive): Use this link to register and receive $100 free and 10% off fees on Binance Futures for the first month.
PrimeXBT Special Offer: Use this link to register and enter the code CRYPTOPOTATO50 to receive up to $7,000 on your deposits.
Overall, Cristiano Ronaldo's lie detector test for Binance has generated a wave of mixed reactions within the crypto community. While some remain curious about Binance's intentions behind this unconventional marketing strategy, others anticipate the release of more exclusive NFT collections featuring Ronaldo's iconic moments and the potential to meet the soccer superstar in person.
Editor Notes: A New Era in Sports Marketing
Cristiano Ronaldo's venture into the world of cryptocurrency and NFTs is a testament to the growing influence of blockchain technology in various industries. As an iconic figure in the sports world, Ronaldo's partnership with Binance has shed light on the immense potential of crypto collaborations in reaching new audiences and engaging fans in innovative ways.
These initiatives not only attract attention to the crypto sector but also provide athletes and celebrities with additional revenue streams and opportunities for fan interaction. The intersection of sports, entertainment, and blockchain presents a thrilling landscape for future collaborations and further blurs the lines between traditional and digital realms.
For the latest updates and news on the cryptocurrency industry, visit Uber Crypto News.